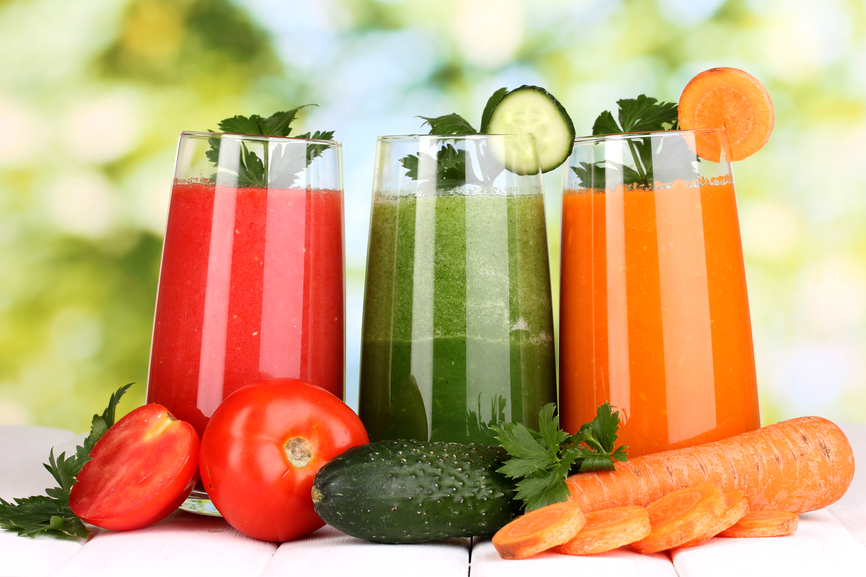 Being a girl, there are so many things to worry about. Our hair, skin and body are just a few of the things we are constantly worrying about and trying to improve. But what if I told you there was something that could fix all of these problems?
We've all heard it before, "Eat your fruits and vegetables to stay healthy." But seriously! These foods have vitamins that help improve acne, keep your hair and nails long and healthy and give you a lean figure. For most of us though five servings a day can be a little scary. I mean, I can only eat leafy greens so many times a day! Using a juicer for green leafy vegetables should make it easier!
Juicing can solve this problem! By mixing the right amount of delicious, sweet fruit with nutritious vegetables you can enjoy a delicious smoothie like meal and improve your health immensely! I am here to tell you how to start juicing, what juicer is best for you, and how much to spend on a juicer.
Types of Juicers in the Market
There are a few types of juicers to consider for making basic juices with most fruits and vegetables. When researching online or walking through the juicer aisle of the store you will see centrifugal juicers, masticating juicers and triturating juicers.
Centrifugal juicers are known for being quick and for people with on the go lifestyles. If you are just looking to make quick juices before you run out the door for work, this type of juicer is the best option. Masticating juicers are the next step up. They take a little more time, can juice a bigger variety of fruits and vegetables and get more nutrients out of the produce. Finally triturating juicers are recommended for the most advances juicers. They require a lot more time, give you the most nutritious and flavorful juice and can juice almost all fruits and vegetables.
Cost of juicers
For a good juicer you can expect to pay anywhere from 200 to 400 dollars. Although this may sound like a hefty price to pay, it can actually save a lot of money when you compare it to buying a smoothie, juice or coffee every morning. Buying a $5 drink every morning for a year adds up to $1,825.
By making your own juices you also know all of the ingredients you are putting into your body. You can chose exactly what produce and vitamins you want to consume more of and make sure to add them into your daily juice. There are so many juicing recipes on the internet that are delicious and so healthy.
Sample juicing recipe
One of my favorite juices is an easy to make, four ingredient juice that is sweetly delicious and full of great vitamins. The recipe is: 1 pear, 1 beet, 1-2 inches of ginger, 1 ½ cups of pineapple chunks.
So what are you waiting for? Today is the best day to change your life, get healthy and start a better life style.